Marina del Rey
Private Yacht
Charters
Choose Your Yacht
View our fleet to find the perfect yacht for your time on the water.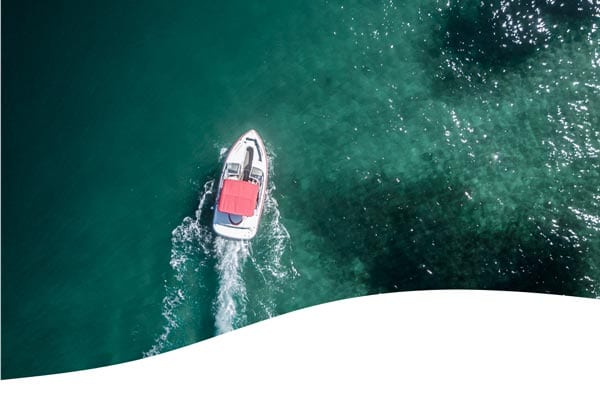 Customize Your Experience
Browse the activities that Southern California yachting provides.
Create Your Memories
Nothing left to do but count down the days.
"This trip was amazing! We saw tons of dolphins and sea lions along the way and the whole experience was not to be missed. Captain & crew were accommodating of every need and even had refreshments for us (an unexpected perk). The yacht was meticulously clean and had some nice decor. Highly recommend - we will be back for sure!"
"In the words of Chandler Bing...could it have been any more fun?! My wife and I did the Tour de Paradise Cove with a group of friends for her birthday. Something about it sounded like the perfect day trip. Needless to say, it was! The cruise over was quick and smooth! Once we arrived, we dropped anchor and the part at the cove began! We took the paddleboards out, went for a swim, and made margaritas. It was perfect! The captain, crew, and yacht were beautiful. We're definitely doing it again!"
– Ryan K.
Yacht: Outsiders
"We hired Latitude 33 Yacht Charters to take our family of 5, including three small children, to Catalina Island for the day. I can't compliment the charter team enough for showing us such an incredible day. I was understandably nervous to take my children on a long boat ride but the captain made me feel safe from the moment we went onboard. We were given a proper safety explanation, overview of use of the safety equipment etc. My family and I were really comfortable on the spacious bridge area for the crossing. The team was knowledgeable about the island and activities. When we arrived in Catalina the team at Latitude 33 prepped the paddle boards and we were enjoying the water and beaches straight away. Catalina is stunning and it was such a treat to relax at the island with our family. The boat is well laid out with plenty of indoor and outdoor space. It was a perfect day trip from Marina del Rey. Thanks again to the team at Latitude 33 Yacht Charters. We would highly recommend and are already looking at reserving another trip with them."
– Sandra H.
Yacht: Outsiders
"Great boat and great crew. The pictures don't do it justice. This boat is really nice and plenty of room for a party of 12. We'll be booking again in the future."
 – Nic B.
Yacht: Outsiders
"Had such a fun time! Always felt safe and free to enjoy the experience at its max. Thank you! "
 – Jessic U.
Yacht: Outsiders
"We had an amazing day. My son said he had the best B day ever, the Yacht was gorgeous and immaculate and Covid-prepped in advance of our party boarding. Our lady captain was a cool girl and we had an enjoyable cruise to Catalina. Highly recommended!"
 – Ben W.
Yacht: Outsiders
"WOW! This was one of the most beautiful yachts I have ever been on. When I first walked up to the boat at the dock I was blown away at the size and classic look. The inside has a super cool modern vibe and everything including the living area downstairs was luxurious. My family and I chartered Starting Over to go to Malibu for the day. As soon as we arrive the crew had all the inflatable toys blown up and we were able to ride around in the tender with the Captain to explore some different areas of Paradise Cove. I can't say enough good things about this trip and I can't wait to get out there again!"
Destinations
Whether you're looking for adventure or relaxation, Southern California has gorgeous locations only accesible by boat that provide exactly what you need.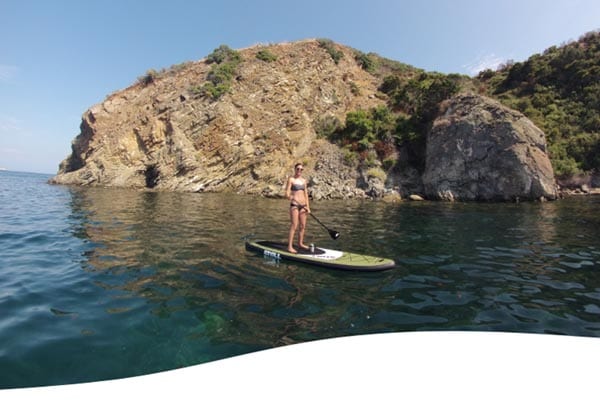 Activities
Take full advantage of the yachting lifestyle and enjoy pulling up to waterfront restaurants, water sports in private coves, and lobster you catch yourself.
Events
Do something truly unique and make your special event, holiday, or party something everyone will reminisce about.
FOR AN UNFORGETTABLE EXPERIENCE…
Let us help create a package just for you!
What Should I Wear For My Charter?
Comfortable clothes and layers! The temperature varies a lot even within a couple of hours on the water. Make sure to bring layers so you stay comfortable the entire trip. Some boats require shoes to be removed prior to boarding while others ask you to wear white-soled shoes and never heels
Can I Play My Own Music?
Yes! All our yachts come with a Bluetooth stereo so you can connect easily.
Can I Bring My Own Food and Drinks?
Absolutely! Feel free to bring food and your favorite drinks to enjoy while you're out.
Where Is The Best Uber, Lyft, Taxi Drop-off Point?
13701 Fiji Way, Marina del Rey, CA 90292
Where Do I Board The Yacht?
You will board the yacht at Dock 55. The above address will bring you to the parking lot. Once you are inside the parking go all the way to the right and you will see the Dock 55 boarding gate.
Is Gratuity Included?
No, gratuity is not included. We recommend 15-20% for excellent service.
What if I get seasick?
We understand not everyone has their sea-legs so if anyone has a tendency to get motion sick or seasick, or if you aren't sure, we recommend planning ahead and choose a remedy you're comfortable with ahead of time. A quick google search will help you understand the options; pills, patches, homeopathic, etc.
What Happens In Bad Weather?
Your captain has full authority over the route and destination based on the conditions. Weather and sea conditions may make it not possible to stick to the planned itinerary. If the weather or sea conditions are extreme, the captain will decide if it is unsafe to proceed and we will reschedule for another available day.
Do I Need To Wear A Life Jacket?
o   Over 13-years Old: Life jackets are not required for guests older than 13-years. However, they are available for all guests and can be worn as an added safety precaution if you feel more comfortable… plus orange is stylish!
o   Under 13-years Old: Under California law, every child under 13 years of age on a moving recreational vessel of any length must wear a Coast Guard-approved life jacket in serviceable condition and of a type and size appropriate for the conditions and the activity. The law does not apply to children under 13 years of age who are:
On a sailboat and are restrained by a harness tethered to the sailboat;

In an enclosed cabin;

On a vessel engaged in an emergency rescue situation.
Have more questions? See our Full FAQ Page.
Luxury Yacht Charters in Marina Del Rey
Embark on an unforgettable journey unlike anything else you've ever experienced. Our luxury yacht charters in Marina Del Rey provides you with an opportunity to create memories with your family and friends while on an elevated excursion throughout the southern Pacific Coast.
At Latitude 33 Yacht Charters, we want to make this day as memorable as we can from start to finish, which is why we allow you to customize the details of your private yacht charter in Marina Del Rey, anything from the type of yacht you cruise on to selecting the exciting activities that Southern California has to offer.
Browse around for more information about how the Latitude 33 process works and the watercraft we offer our guests. Our luxury yacht charters in Marina Del Rey will take you to new places and expose you to a point of view you can only experience from the waters of Southern California. Don't wait—book now!